Sometimes, it is the little things that make a dinner special. If your family hasn't embraced this custom, try adding some intense flavors to an oil, and creating a dipping oil for crusty bread.
This can be served alongside the plates, or as a community bowl and a platter of bread. For a kid friendly tip, try cubing your bread and offering it with toothpicks for spearing.
Image Sources:
Categories: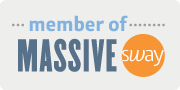 Want more from Foodista? Sign up below!