The Houston-based Beaver's restaurant is offering a "chick-on-chick" sandwich in response to Chick-fil-A's anti-gay marriage stance. Owner Monica Pope, a celebrity chef who happens to be gay, has described her sandwich as "Two Loving Chicken Breasts married on toasty buns with a honey mustard witness and joined in celebration with tolerant fries."
Beaver's latest menu item is yet another outcry on Chick-fil-A's anti-marriage equality; recently this Chick-fil-A Foundation parody surfaced, a site designed to mock the fast food chain.
Image Sources:
Categories: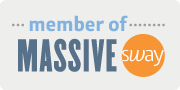 Want more from Foodista? Sign up below!