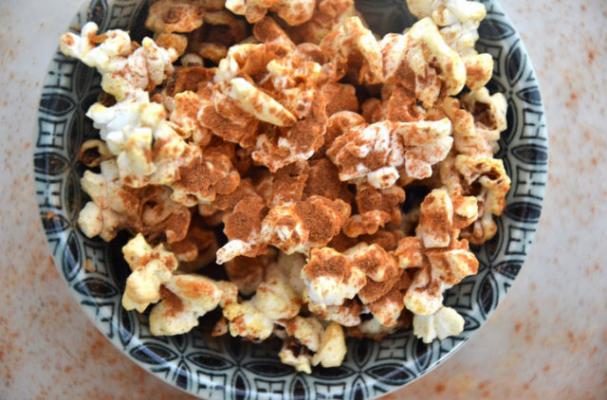 Spend your Saturday night in with a bowl of delicious popcorn and a great collection of movies. This Coconut Cinnamon Popcorn is the perfect snack because it's healthy and indulges your sweet tooth. As an added bonus, it's popcorn so you already know it's easy to make!
Coconut Cinnamon Popcorn
Ingredients:
- 8 cups popped popcorn
- 1 tsp ground cinnamon
- 1/4 tsp almond extract
- 2 tbsp coconut flakes
- 1/4 tsp sea salt
Learn more about this Coconut Cinnamon Popcorn recipe here.
Image Sources:
Categories: