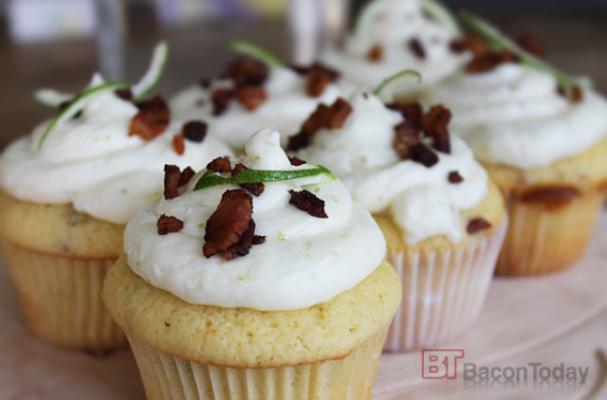 Bacon Margarita Cupcakes -- did you ever think those three words would be used to name one unimaginably perfect confection? This is not a cupcake for the faint of heart. This recipe comes to us from Mr. B from Bacon Today, who added bacon to the cupcake to give it a balance of sweet and savory. With a bit of cayenne pepper, this is a sweet treat with a kick!
Bacon Margarita Cupcakes
Ingredients:
- 4 pieces cooked, crumbled bacon
- 1 1/2 cups all-purpose flour
- 1 1/2 tsp baking powder
- 1/4 tsp salt
- 1/2 cup unsalted butter, at room temperature
- 1 cup granulated sugar
- 2 eggs
- zest and juice of 1 1/2 limes
- 2 tbsp tequila
- 1/4 tsp bourbon vanilla extract
- 1 pinch of cayenne pepper
Get the rest of this recipe here.
Image Sources:
Categories: