Just right for hot summer days, these delicious ice pops are naturally colored just like the Italian flag. Don't tell your family, but they are going to love eating every bite-even the avocado layer!
Italian Flag Popsicles
Submitted to Foodista by uropean cutie
Ingredients ♥ (10 (2.5 oz.) Pops) for the red layer:
2 cups fresh strawberries, hulled & quartered + a couple extra, chopped (optional)
1/2 cup simple syrup
1 tablespoon freshly squeezed lemon juice
pinch of fine sea salt
for the white layer:
6.25 fluid ounce (just over 3/4 cup) canned coconut milk
7 fluid ounce (scant cup) sweetened condensed milk
1/3 cup half-and-half
big pinch fine sea salt
big splash pure vanilla extract
1/4 cup + 2 tablespoons unsweetened, shredded coconut
for the green layer
1 avocado, pitted & scooped out of peel
1 cup chopped kale (leaves only, packed)
1/2 cup simple syrup (more or less, to taste)**
2 tablespoons freshly squeezed lime juice
pinch of sea salt
6-8 tablespoons coconut water (or milk of any variety - cow, coconut, almond, rice, soy)
Image Sources: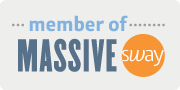 Want more from Foodista? Sign up below!