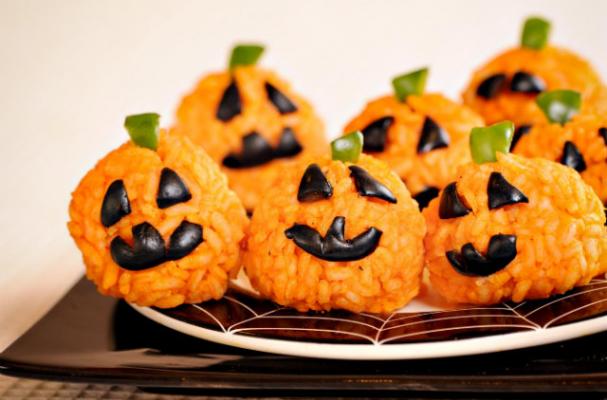 Here's a Halloween recipe that is both adorable and healthy. These Carrot Rice Ball Jack O' Lantern Bites from Apron Strings will get your kids in the Trick or Treating mood, while also getting them to eat a few vegetables before chowing down on all the candy they'll get. The orange rice is easy to make -- you simply have to cook it in carrot juice. Top them off with bell peppers and black olives.
Carrot Rice Ball Jack O' Lantern Bites
Ingredients:
- 1 1/2 cups medium or short grain rice
- 2 cups carrot juice
- 1 cup water
- 1/2 tsp salt
- A handful of black olives
- A little green bell pepper
Check out the rest of this recipe here.
Image Sources:
Want more from Foodista? Sign up below!