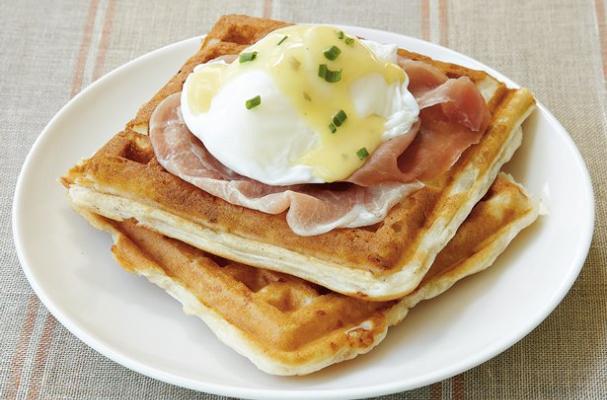 Can't decide between waffles or eggs Benedict? Now you can have both thanks to this tasty breakfast creation from Betty Crocker. Golden buttermilk waffles are topped with thinly sliced prosciutto, a perfect soft-boiled egg, then drizzled with hollandaise sauce for a breakfast that is sure to satisfy!
Waffle Benedict
From Betty Crocker
4 servings
1 package (0.9 oz) hollandaise sauce mix
1 tablespoon lemon juice
1/4 teaspoon dried tarragon leaves
2 cups Original Bisquick® mix
1 1/3 cups buttermilk
1/2 cup shredded Parmesan cheese (2 oz)
2 tablespoons vegetable oil
5 eggs
1/2 teaspoon white vinegar
8 thin slices prosciutto (about 4 oz)
Chopped fresh chives, if desired
Want more from Foodista? Sign up below!