When things get crazy, it can be difficult to find the time to make dinner. Luckily, family dinners seem to bring everyone together in a sweet way. Make a fast and easy meal, then enjoy a few precious minutes with the ones you love. Quick and easy Taco Casserole is a great meal. Enjoy!
2 lbs ground meat
2 packets of taco seasoning (or use your own to taste)
4 eggs
3/4 cup milk
1 1/4 cup biscuit or baking type mix
3/4 cup sour cream
Chopped lettuce
Chopped Tomato
Chopped green onions
2 cups shredded cheddar
1 bunch cilantro chopped
Click here for complete instructions
Image Sources: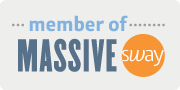 Want more from Foodista? Sign up below!