Pumpkin chocolate chip cookies is the fall version of this classic American treat. Pumpkin puree helps keep these cookies moist and fluffy with a tender crumb. It is very important to use pure pumpkin puree and not pumpkin pie mix for this recipe because it will alter the flavor and texture. The batter comes together so quickly that I highly encourage you to prepare two batches - one to enjoy right away and the other to freeze to snack on at a later date. Pumpkin chocolate chip cookies are an easy seasonal dessert that the whole family will love.
Pumpkin Chocolate Chip Cookies
Recipe from Jenny Bakes
Ingredients:
1 Cup (2 sticks) unsalted butter
1 Cup Sugar
1 Cup brown sugar
2 large eggs
1 teaspoon vanilla extract
1 can pumpkin puree
3 cups all purpose flour
2 teaspoons baking soda
1/2 teaspoon salt
1 teaspoon ground cinnamon
1/2 teaspoon ground ginger
1/4 teaspoon ground nutmeg
1/4 teaspoon ground cloves
2 cups (12 ounce bag) milk chocolate chips
Image Sources:
Categories: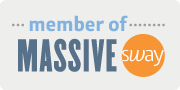 Want more from Foodista? Sign up below!