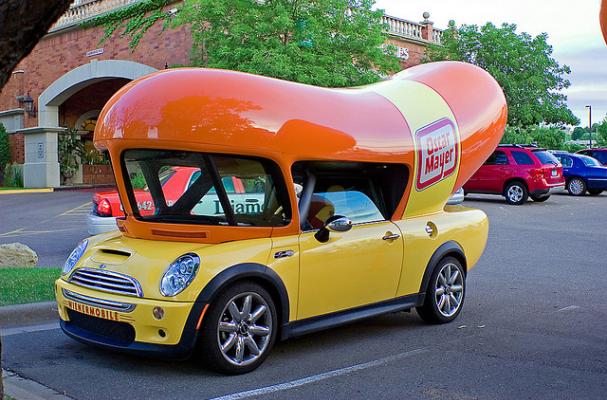 A bitter wiener war has just kicked off in Chicago between Ball Park and Oscar Mayer. The dueling hot dog companies have accused each other of deceptive advertising through their parent companies Sara Lee and Kraft Foods, respectively.
The Ball Park and Oscar Mayer war stems from a 2009 ad in which Oscar Mayer claimed that its hot dogs were rated higher than those of Ball Park in a national taste test -- a commercial that prompted Sara Lee to sue. "They were served boiled hot dogs on a white paper plate," lawyers explained. Kraft Foods later sued Sara Lee over its Ball Park ads, which promoted the hot dogs as "America's Best Franks."
Who do you think will win the wiener war? Check out more on the trial here.
Image Sources: