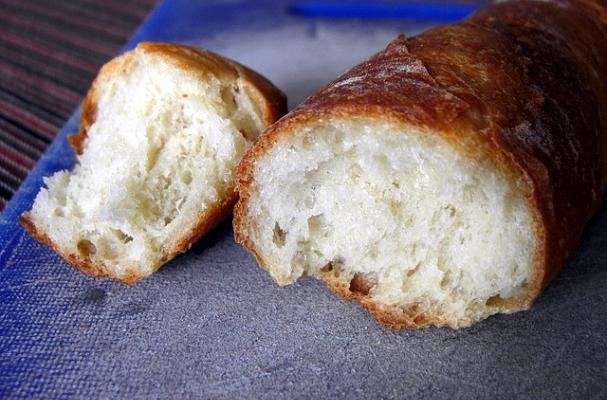 Gluten free French bread feels like an elusive myth of the Celiac world. Thick crunchy crust and soft, pillow center, like Dutch Crunch outside of San Francisco, gluten free French bread seems to be impossible to find - but no more! Here are 5 myth-busting French bread recipes, all gluten free and ready for baking!
Quick and Easy French Bread
This mostly from scratch version is perfect in a pinch.
Julia Child's French Bread - Gluten Free
The quintessential French bread, gluten free.
Basic French Bread
This recipe freezes beautifully and makes for a moist, sliceable loaf that you can eat without toasting!
Classic Baguette
Fluffy center, crispy crust, classic shape -what more can you ask for?
Best Ever Baguette
From the baking queen Jules Shepard, these baguettes are a must try!
Image Sources: