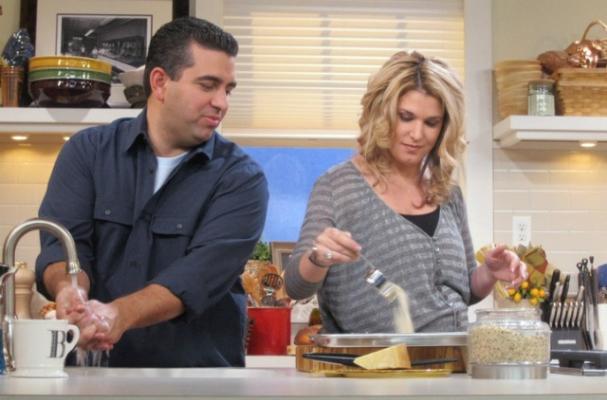 The Cake Boss, Buddy Valastro, surprised his wife Lisa with a proposal to renew their wedding vows for their tenth anniversary.
"We got married in October 2001, less than a month away from Sept. 11 and as joyous an occasion as it was, everybody had a piece of their heart ripped out," Buddy explained.
The nuptials are taking place in Hawaii and Buddy is making the cake himself. "I was tempted to make a replica of my first wedding cake but that would be too easy. I'm a better baker now. It has to be to be special."
Going with the Hawaiian theme, Buddy wants to give the wedding cake a tropical feel. "The cake is going to be a bit tropical with seashells and lace details," he said.
Image Sources: