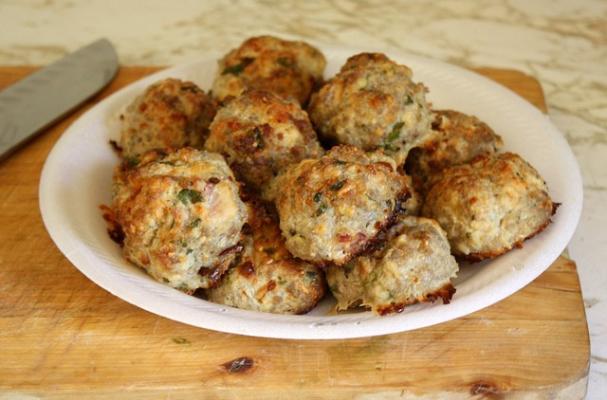 We don't just have to enjoy turkey and cranberry on Thanksgiving. These fabulous cranberry turkey meatballs are a wonderful way to enjoy this classic holiday combination. I prefer to serve these meatballs on their own rather than tossed in sauce with pasta so that their flavor can shine. Serve these with wild rice and roasted brussel sprouts and you got yourself a harvest meal,
Ingredients:
1 lb. ground turkey
1/4 cup dried cranberries
2 eggs
1/2 cup breadcrumbs
1/4 cup Greek yogurt
1/2 tbsp apple cider vinegar
1/4 cup fresh herbs: I used parsley and thyme
1 tsp salt and pepper
Directions:
Preheat oven to 400F and line a baking sheet with parchment paper or a silicon baking sheet.
Place all ingredients in a large bowl and mix with your hands until combined.
Shape into balls and place on prepared pan about 1-inch apart.
Bake for 30-35 minutes, until internal temp is 165F.
Remove from the oven and serve!
Image Sources:
Categories: