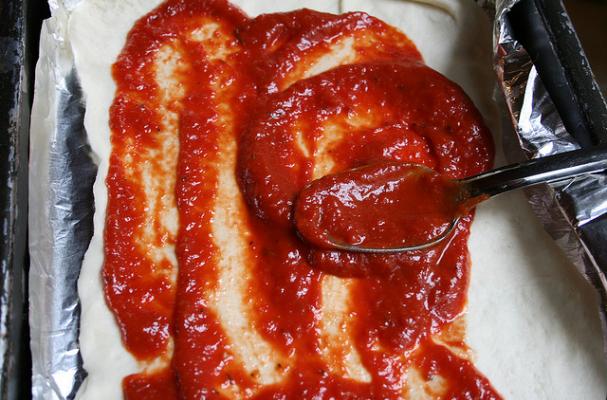 Powerful lobbying interests have persuaded Congress to oppose stricter dietary requirements in school cafeterias across the country, allowing ridiculous rules like counting pizza sauce as a vegetable serving to remain on the books.
The Department of Agriculture proposed a number of important reforms earlier this year. A final version of the spending bill released Monday would undo all of them. Those efforts include: limiting sodium intake for students, increasing the use of whole grains and limiting the use of potatoes in lunch lines.
Schools have balked at the new restrictions, citing tight budgets and limited options. Frozen pizza companies, the salt industry and potato growers have aggressively lobbied Congress against the changes.
"While it's unfortunate that some members of Congress continue to put special interests ahead of the health of America's children, USDA remains committed to practical, science-based standards for school meals," USDA spokeswoman Courtney Rowe said.
For a country with one third of our young children overweight or obese, and scores of politicians citing "our children" as their inspiration for action, Congress seems to actively disregard what's best for the next generations. Money seems to be the most important consideration.
What a disgrace.
Image Sources:
Categories: