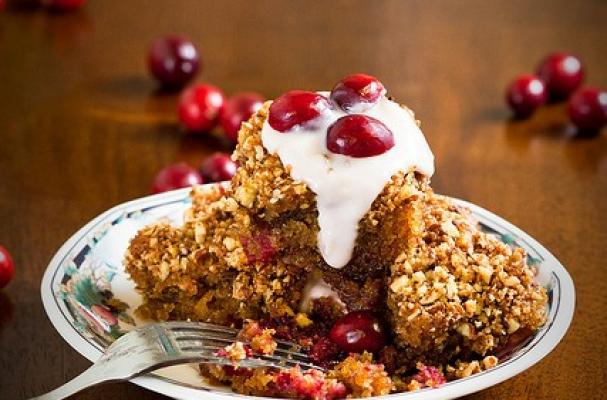 Cranberries are great for sauce but are also incredible in desserts. These five mouth-watering desserts show the cranberry's versatility and are just damn good.
Sparkling Cranberries
Sugared cranberries are a beautiful dessert that stands out on the Thanksgiving table.
Apple, Pear, Cranberry Crisp
All of fall's wonderful fruits are topped with a buttery crumble topping.
Mini Cranberry Walnut Tarts
These petite tarts are a must-have on your holiday table.
Cranberry Curd Bars
If you love sweet and tangy desserts, you're going to fall in love with these bars.
Dark Chocolate Cranberry Bark
This easy dessert uses dried cranberries instead of fresh.
Image Sources: