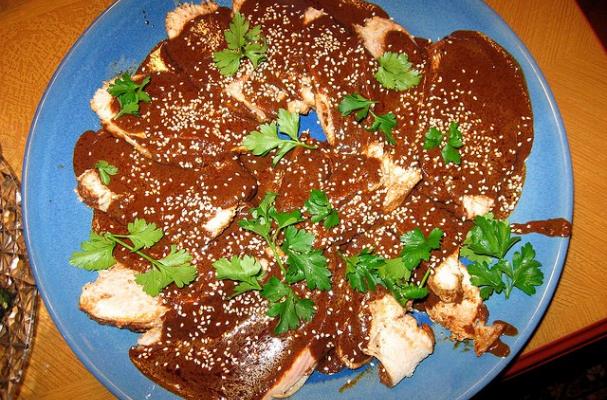 After cooking a tremendous Thanksgiving feast, you are unlikely to get in the kitchen and make anything elaborate. These turkey tacos are the perfect lazy dish that is easy to make and tastes delicious. Top these tacos with a little Monterrey jack cheese and guacamole and you are ready to go. Make these turkey mole tacos with your Thanksgiving leftovers.
Ingredients:
1.5 pounds Leftover turkey cut into small pieces
1 8.25 oz jar mole (found in the Latin section of the supermarket)
1 7 oz can salsa verde
Sesame seeds for garnish
Corn Tortillas

Directions:
Mix mole and salsa verde in a medium sized pot. Cook until warm. Add pieces of turkey. Cook until turkey is heated through.
While the turkey is re-heating, warm the corn tortillas in the oven. Spoon mole mixture into corn tortillas and top with sesame seeds.
Image Sources: