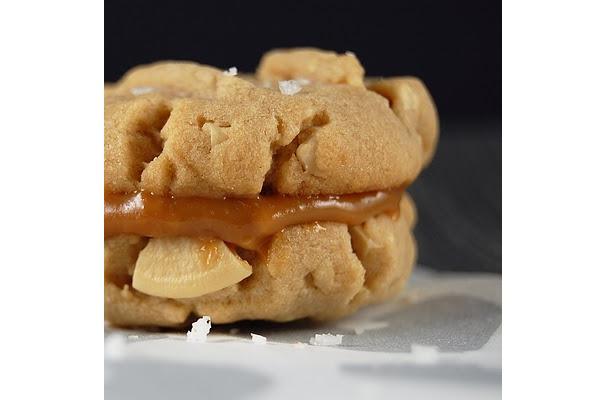 The combination of sweet and salty flavors are more popular than ever. The salted cashew cookie pairs perfectly with the smooth caramel- sure to be a crowd pleaser. These salted cashew cookies with dulce de leche are guaranteed to delight your taste buds.
Salted Cashew Cookies with Dulce de Leche
Ingredients:
Directions:
In a food processor, combine the 2 1/2 cups
roasted
cashews and peanut oil. Process at least 1 minute, until creamy and combined.
Add the flour in 2 stages and lastly add the cashew bits to the dough.
Roll
dough into 36 even sized balls and smooth down with the palm of your hand (I used a spatula to flatten, to achieve the large lines.)
Image Sources: