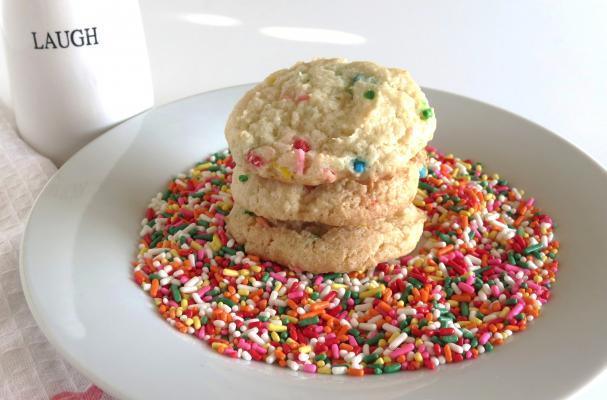 These fabulous funfetti cookies are a festive treat. Pillsbury's ingenious idea to add rainbow sprinkles to white cake mix launched a colorful change in what homemade cakes could look like. This recipe uses the boxed cake mix to make cookies instead of cake. By making a few adjustments to the ingredient quantities, this quick and easy dessert can be done in less than 30 minutes. These colorful funfetti cookies are guaranteed to be loved (and eaten) by all who see them.
Ingredients:
1 18.9 oz box Pillsbury Funfetti Cake Mix
1/4 Cup Canola Oil
1/4 Cup water
1 egg or egg substitute
Directions:
Preheat oven to 350
Mix all the ingredients together. Place about two inches apart on a parchment line baking sheets.
Bake for 10 minutes or until bottom is very lightly brown.
Image Sources:
Categories: