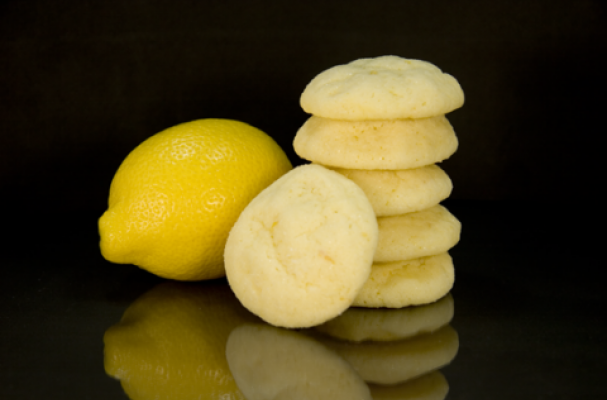 These vegan lemonade cookies from The Misfit Baker taste of summer. The soft cookies contain lemon extract, lemon zest and lemon juice to create a treat that echoes the flavors of this classic summertime drink. Once you make a batch of these lemonade cookies, vegans and non-vegans will devour them on site.
Ingredients:
1 1/2 cups All-Purpose Flour
1 tsp Baking Soda
1/2 tsp Baking Powder
1/2 cup Margarine
3/4 cup Sugar
1/4 cup Pureed Tofu (soft)
Rind From 1 Large Lemon, finely shredded
3 tbsp Lemon Juice, fresh (about 2 lemons)
1/4 tsp Lemon Extract
5 – 10 drops Yellow Food Coloring (optional)
Additional Sugar (for rolling)
For full recipe instructions, click here.
Image Sources: