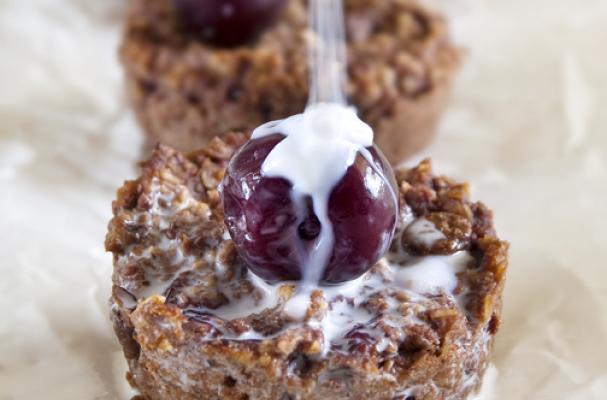 The list of benefits to this next recipe is long. We love the portability of oatmeal baked into cups, it's full of healthy goodness from the oatmeal and applesauce, chia seeds and cocoa powder. Who doesn't love cherries, and it's even Vegan!
Black Forest Baked Oatmeal Cups
After becoming an expert at this recipe, try making your own flavors in this unique style, and never need to visit the vending machine at work again. Love this!
Image Sources: