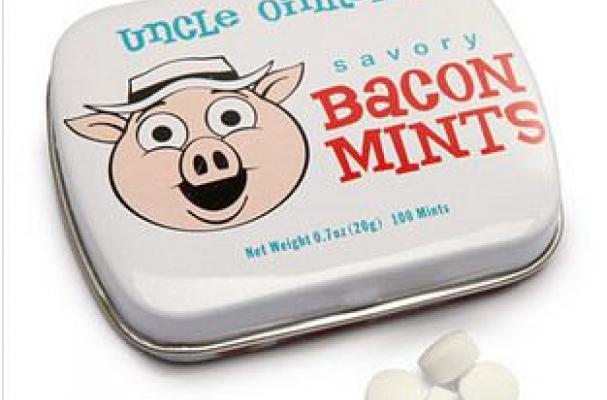 Seriously, can you think of a more fun mint? Everything tastes better with bacon, and these Uncle Oinker's Savory Bacon Mints from ThinkGeek.com are no exception.
To be honest, they are bacon flavored with a touch of mint, but hey-they had me at bacon.
The site: ThinkGeek.com
Jump to the best dang bacon mint EVA' !
Image Sources: