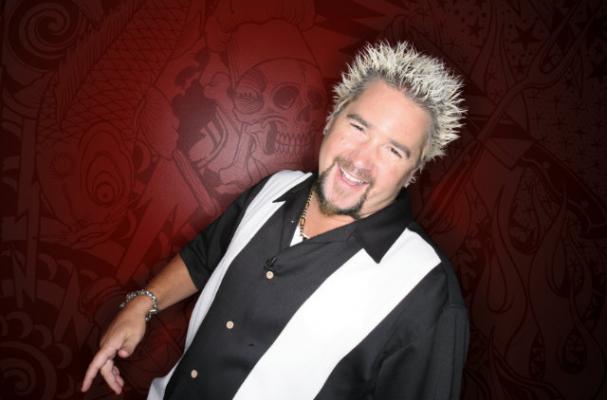 Guy Fieri might be a guy who is known for diner fare, big burgers and lots of spice, but there is more to Fieri's culinary tastes than meets the eye. In a recent interview, the celebrity chef talked about his 'lighter side' and his organic garden.
"I have a huge organic garden that I am looking at right now with 10 different peppers, three different kales and tomatoes galore. Unfortunately, that's not what everybody gets to see: they see a guy with spikey blond hair and some tattoos driving a hot rod around and they want to say that all this guy has eaten is corndogs," Fieri said. "And we just built a big chicken coop, so now I have 16 free-range organic chickens. The coop is the size of most apartments. It's really neat and that's what we've been using on the show."
While it might seem like Fieri is always eating greasy and gross food, he says a regular meal for his is much lighter. "Last night I did a lemon vinaigrette bulgur salad with Meyer lemon, thin-sliced red onion, julienned dried apricot and kale, with toasted almonds on top. Something light and crunchy tossed over the warm bulgur. That's more of what I eat."
Image Sources: