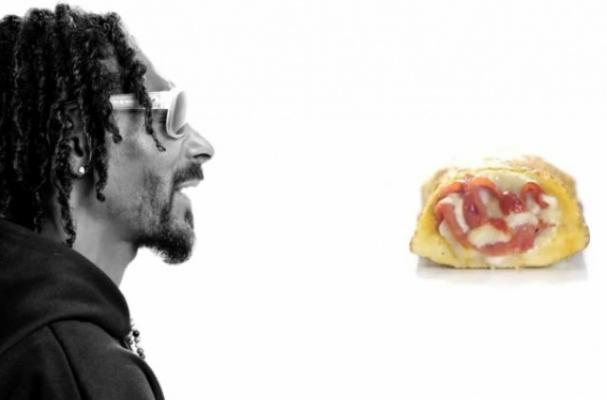 Snoop Dogg (aka Snoop Lion) is the new spokesperson for Hot Pockets. The rapper changed the lyrics to his 2004 hit 'Drop it Like it's Hot' to help sell the frozen favorites.
"Got some cheesy drizzle dripping on my shizzle. Waiting on the brizzles, the pizzle, the dizzle Gs. When the cheese hits your tongue it'll scream 'fo sizzle,'" Snoop raps.
See Snoop Dogg rapping for Hot Pockets in the video below!
Image Sources:
Categories: