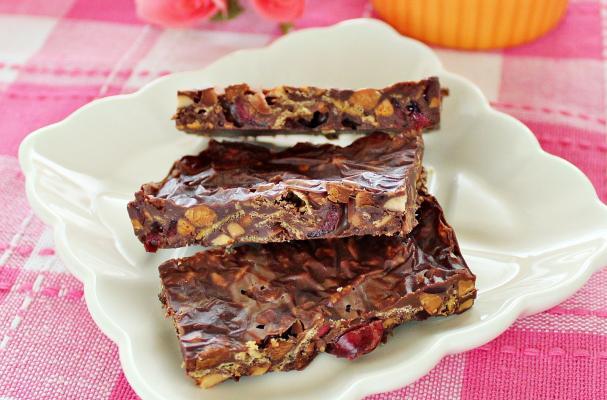 This recipe for Chocolate Biscuits is too good not to share. Although called a biscuit, they are more like a candy, and a yummy one at that.
We especially love the cranberries! What a nice idea for a foodie gift, too.
This is going in our homemade gifts file. Thanks, Anncoo!
Image Sources: