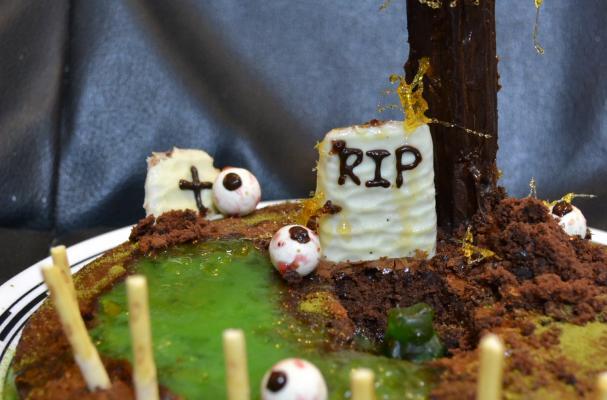 What a way to creep out your partygoers! This Zombie Gummy Bear Graveyard Cake, is a spooky treat.
Full of delicious chocolate bits and pieces, white chocolate, and of course, gummy bears, this is a sweet and scary finish to any Halloween bash.
Who can resist a zombie gummy bear?
Image Sources: