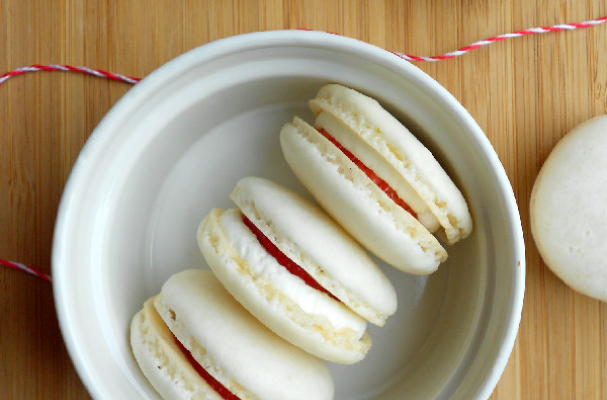 Most of us won't have the pleasure of passing Fête nationale at the Eiffel tower watching the fireworks burst at its peak but that doesn't mean we should deny ourselves a French treat or two. Bastille Day is a good excuse to indulge in your favorite French desserts. Their pastries have an elegance all their own that stands out among the rest. Whether it's a flaky pate brisee (pie dough), a silky creme brulee or light as air ladyfingers, they know their way with flour, butter, sugar and eggs.
French patisserie may appear intimidating but just take recipe one step at a time. You and you're taste buds are guaranteed to be happy with the results.
Chocolate Creme Brulee
Recipe from A Bakers Wife
Cream and chocolate never tasted as good as it does in this decadent version of creme brulee. To achieve the perfect caramelized topping, I recommend purchasing a blow torch at the hardware store because you have more control than the oven broiler.
Summer Berry Charlotte
Recipe from Berry Lovely
Homemade ladyfingers make this summer berry Charlotte extra special. These light sponge cakes absorb just about any flavor they touch, in this case a silky mixed berry mousse.
French Madeleines
Recipe from Eat Your Teacup
The madeleine is to France what the Biscotti is to Italy - the perfect coffee dunking cookie. The only downside to baking these buttery cake-like cookie is that they require a special pan. They can be purchased here.
Strawberry Shortcake Macarons
Recipe from Culinary Couture
Nothing says Bastille Day quite like the iconic French macaron. These impossibly light sandwich cookies are made from almond flour and egg whites. Each bite feels like you are eating sweetened air.
Image Sources: