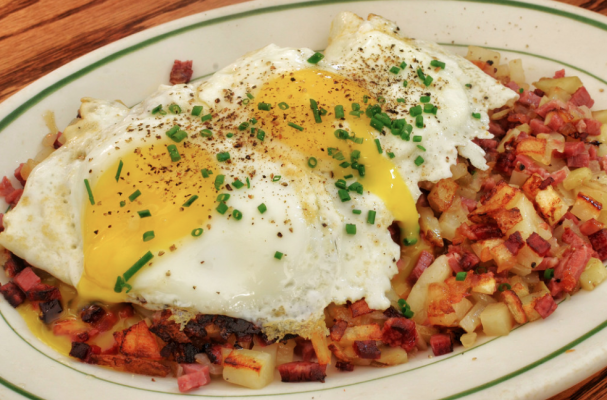 If corned beef sandwiches are not your thing, there are plenty of delicious recipes to use up your corned beef leftovers like corned beef hash. This hearty breakfast dish is made in just a few minutes when you have leftover corned beef on hand. The meat is chopped into bite-sized chunks and cooked with potatoes (either cubed or shredded) and onions. You can serve the eggs a number of different ways. My favorite is over medium with the yolks still runny but poached or scrambled eggs would also work. Keep in mind this is intended to be a rustic breakfast so keep things simple.
Corned Beef Hash
Recipe from The Frugal Chef
5 to 6 tbsp butter
1 large white onion, coarsely chopped
3 cups finely diced cooked potatoes
3 cups finely chopped corned beef
1 TBS chopped parsley
3 tsp. black pepper
For full recipe instructions, watch the video below or click here.
Image Sources: