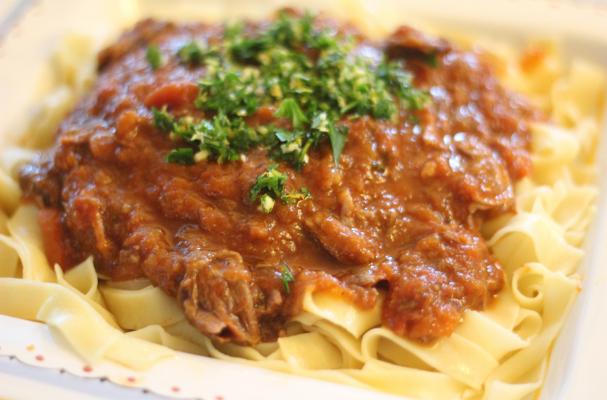 This kitchen appliance is not used to make an overcooked roast smothered in cream of mushroom soup. Slow cookers have gotten an upgrade, and home cooks have taken notice. Some of the traditional issues that plagued the older models, like hot spots, no auto on or off, hard to clean, and even turning off mysteriously, are a thing of the past.
The newer slow cookers have become pretty amazing workhorses, and some cooks even own more than one to make their jobs so much easier. New models have built in timers to turn on or off the unit at a future time, many have warming settings, so even if you are not available to remove the food, it stays warm until you return. Some cookers have built in stirring accessories, making sure that your food doesn't even burn to the sides or bottom, while other cookers can even be checked on using Bluetooth technology!
I own 4 slow cookers (yes, I know, crazy) and they come in handy throughout the year. Here are some of my favorite reasons to own a slow cooker. They are truly a must have for any home cook.
Slow cookers make your cooking area larger - I often use them to free up space in the oven or on the stove, when I am making a large meal. Now that we have moved to a tiny kitchen, I no longer have any room to cook for my large family. I can cook the main dish in the slow cooker and still be able to use the stove for the rest of the meal, even in summer when it's just too hot to turn on the oven. Many times I will peel the potatoes and cook them right in the slow cooker for the most creamy mashed potatoes that are finished at the same time as the main dish. It always works great!
Slow cookers free up so much cook time - It's not always easy to come home from work and then have to create dinner. Instead of giving up and ordering in, I like to plan my meals to include some recipes for the slow cooker. That way, the night before I have to work, I can fill the insert and place it in the refrigerator. Then in the morning as I am leaving the house, I pull out the filled insert, and start it cooking on low for the day. Some days I have to call and let everyone know that dinner is ready at home, but some days I walk in to the wonderful smell of my own home cooking! It's the nicest way to unwind after a long day.
Slow cookers work perfectly for frugal budgets - What is the main issue with frugal budgets and meats? The least expensive meats tend to be tough and require long cooking times; or you could always cook them in your slow cooker! Don't worry, you don't have to open a can of soup for everything either. Creative cooking has expanded the list of foods you can make in a slow cooker. From breakfast foods to desserts to main dishes to breads, your slow cooker will save you money and improve your cooking skills.
Knowing how your slow cooker cooks food is crucial. Some things that stand out are:
It's a low, moist heat, so anything you cook will create moisture. For most dishes this poses no issue and helps the food stay moist and delicious. For items that can't become too moist, the lid can be set ajar for the last 1/2 hour or so to allow moisture to evaporate. Keep this excess moisture in mind when adding excessive amounts of juice or liquids to the recipe.
Also, meat can be browned or seared before placing in the slow cooker. Unfortunately, any meat cooked in a slow cooker will never brown. The resulting slow cooked meat can look unappetizing, although this is far from the case. To remedy this, sear all sides of your roast, and use herbs and spices to color chicken or other poultry.
If you are a poke an stir type cook, keep in mind that any time you lift the lid, you are adding 15 minutes cook time to the finished dish. Don't lift the lid!
Using a slow cooker is a wonderful way to fall in love with cooking. You no longer have to feel the pressure of coming up with a healthy meal from scratch after a long day. Every kitchen needs a slow cooker, and there are plenty of models to choose from, with any number of special features. Don't you think that your kitchen could use one?
Image Sources: