Fruity and cold, you are going to love this new cocktail recipe from Foodista contributor, Julia, for this fabulous drink! There is something about citrus and rum that can't be improved upon; unless it's the addition of muddled mint. It's fresh and perfect. Check this out: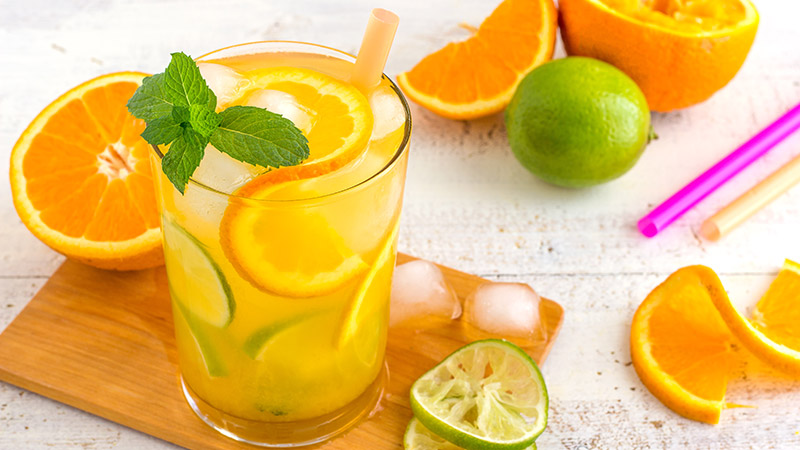 6 Mint Leaves + for garnish
2 Shots White Rum
1 Shot Lime Juice
1-2 Shots Freshly Squeezed Orange Juice
Sparkling Water/Soda Water
2 Teaspoons Sugar
Ice (Half a Glass)
Preparation
1 Muddle sugar, mint and lime juice together in a glass.
2 Fill the glass with ice cubes so it's half full. Pour in 2 shots of white rum & 1-2 shots of freshly squeezed orange juice.
3 Top it with sparkling water/soda water. Stir a bit.
Image Sources: