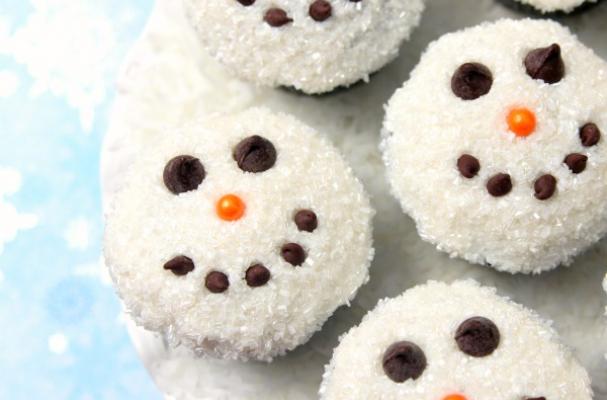 The holiday season is all about homemade sweet and treats. These snowman cupcakes from Happy Go Lucky Blog can offer you a break in between the panattone and croquembouche. You can turn any cupcake into a snowman by frosting it with white icing and decorating according to the directions. I love the simplicity of this recipe and it allows the kids to join in too. My son's favorite character for the holidays is a snowman so these are definitely on my must-bake list.
Snowman Cupcakes
Recipe from Happy Go Lucky Blog
For the cupcakes:
1 recipe for 24 cupcakes V
vanilla buttercream icing
Shimmer White Sparkling Sprinkles
Orange Sugar Pearls
Chocolate chips and mini chocolate chips
For vanilla buttercream icing:
3 cups powdered sugar
1/3 cup butter, softened
1 1/2 teaspoons vanilla
1 to 2 tablespoons half & half (or milk)
For full recipe instructions, click here.
Image Sources: