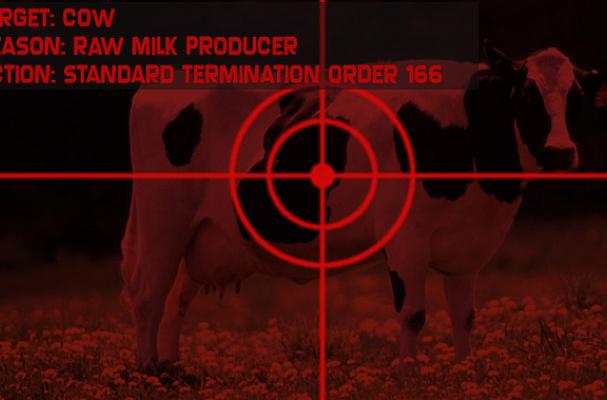 "If people let government decide what foods they eat and what medicines they take, their bodies will soon be in as sorry a state as are the souls of those who live under tyranny." Thomas Jefferson
As James Stewart, the owner of Rawesome Foods sits in jail, many people are outraged about the government raid of a private raw milk buying club.
Approximately, $50,000 worth of food was destroyed and taken away. Even produce such as watermelons and coconuts, which had nothing to do with the raid, were confiscated. This is particularly sad considering that there is a homeless shelter three blocks away from the buying club.
In other disheartening news, the bail for James is set at $123,000 and they are refusing to release him with the standard 10%. Instead, he is required to pay the full $123,000. This may be tough, considering his main source of income has been destroyed.
Troy Casey, the Certified Health Nut interviews customers and supporters of Rawesome.
Image Sources: