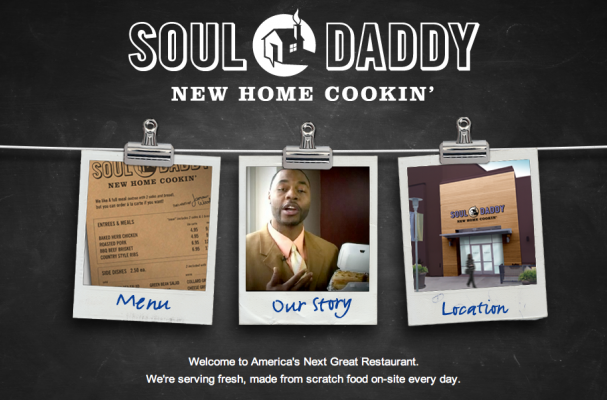 Apparently, it just wasn't that great. Soul Daddy, the winner of NBC's "America's Next Great Restaurant," has closed stores in New York and Los Angeles after just one month in business, Eater reports. During the show, Soul Daddy and its inspirational owner, Jamawn Woods, wowed a panel of judges that included Chipotle founder Steve Ells and celebrity chefs Bobby Flay, Lorena Garcia and Curtis Stone. The prize was three restaurants in New York, Los Angeles and Minneapolis.
America does not seem to have embraced the concept. A series of bad reviews at various locations emerged right after opening. People simply didn't care for the food or the feel of the restaurant.
Soul Daddy further explained the decision in a statement quoted by Eater, "The realities of running a restaurant are very difficult, more so with multiple locations in multiple cities. After a careful review of the business model and the performance of the restaurants, we have decided that our best opportunity for Soul Daddy's success is a more focused operation. We have decided to close our restaurant the South Street Seaport in New York, effective today. While it has certainly been a difficult decision, we believe this is the best approach as we work towards ongoing success for Soul Daddy."
The closings leave just one branch open— in Minneapolis at the Mall of America. No comment from the judges about the closings. Here's an interview with Woods shortly after opening the restaurant.
Image Sources:
Categories: