Kristen Wiig and Russell Brand have been named PETA's Sexiest Vegetarian Celebrities of 2011, joining the ranks of previous winners Olivia Munn, Bob Harper, Kellie Pickler, Milo Ventimiglia, Anthony Kiedis and Leona Lewis. The annual competition asks PETA.org visitors to select from an ever-growing list of vegetarian celebrities.
This year's nominees included Padma Lakshmi, Casey Affleck, Anne Hathaway and Jared Leto. Russell Brand has been a vegetarian since he was 14, while Kristen Wiig prefers to snack on soy and tofu.
Image Sources: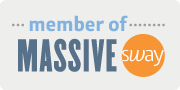 Want more from Foodista? Sign up below!