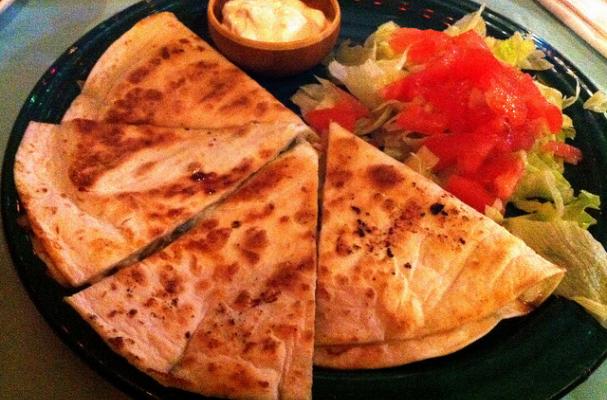 These grilled chicken quesadillas are an easy weeknight meal that can be whipped up in no time. The grilled chicken adds a fantastic flavor that you just can't get from anything but the barbecue. You can leave the breasts to marinate while your at work so that when you get off they only have to be grilled. I would serve homemade guacamole for dipping.
Ingredients:
6 Boneless chicken breasts
12 ounces Pepper-Jack cheese grated
½ cup Chopped fresh cilantro
2 Garlic cloves minced
½ teaspoon Ground cumin
½ teaspoon Salt
½ teaspoon White pepper
2 tablespoons Oil
For full recipe, click below
Image Sources:
Want more from Foodista? Sign up below!