The timeless combination of pears and wine is perfect for any season! Why poach when you can bake? This super simple recipe is a great adaptation for summer, involving less time at the stove. The pear equivalent of a cinnamon baked apple, this elegant dessert is just a little boozy and incredibly impressive.
Poaching, on the other hand, is the process of slow boiling in a spiced liquid and often uses spiced red wine. The cooking process results in firm fruit, but bursting with flavor -- even mediocre pears will become show stoppers. Naturally dairy- and gluten-free, poached pears are more than just a warm, wintry dessert: dice the fruit and serve with yogurt or granola for breakfast, with a salad and creamy dressing, or with chargrilled meat or poultry for an instant crowd pleaser. Kept in the poaching liquid, fruit can be refrigerated for up to 4 days - and the longer it "marinates", the more intense the flavor.

Image Sources: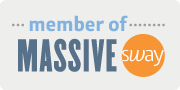 Want more from Foodista? Sign up below!