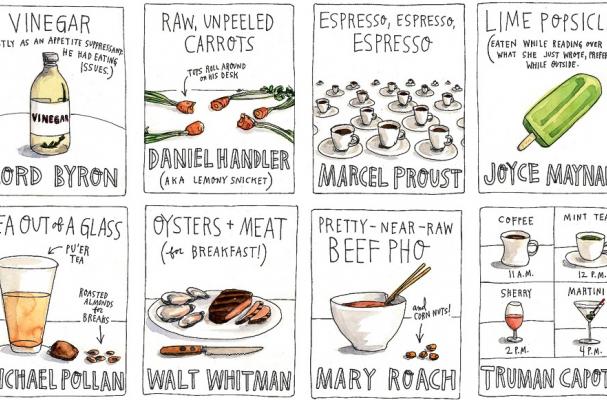 Wendy MacNaughton's July 29 illustrated column for The New York Times featured great writers' favorite snacks. Some of the writers included are Lord Byron, who preferred vinegar; Walt Whitman, who preferred a breakfast of oysters and meat; Emily Dickinson, who feasted on home-baked Indian and rye bread; and John Steinbeck, whose snack of choice was cold toast and stale coffee.
What's fascinating about MacNaughton's illustration of great writers' favorite snacks is how the snacks reveal aspects of each writer's personality. Marcel Proust, who is infamous for the lengthy "In Search of Lost Time," guzzled down espresso after espresso to fuel his writing. Similarly, Truman Capote, who was known for his diverse acquaintances and social circles, preferred to snack on coffee and mint tea in the morning and sherry and a martini in the evening. Check out the full column below (click for a larger version):
Image Sources:
Categories: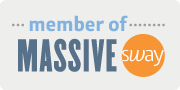 Want more from Foodista? Sign up below!