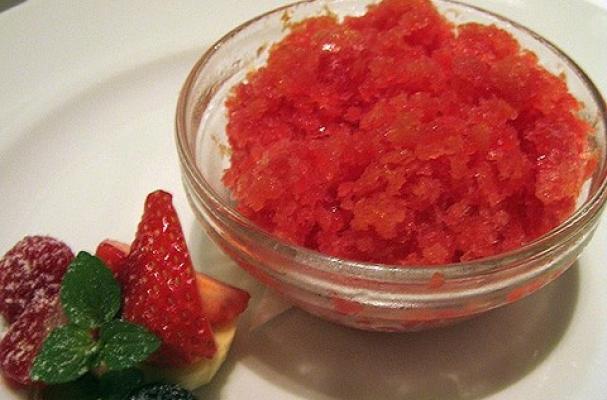 Whether you refer to it as shaved ice or its Italian name, granita, this frozen treat is full of flavor and low on calories. A granita is made by freezing fruit puree that has been sweetened with simple syrup. To form the ice crystals, you scrape the mixture with a fork about every half hour. This is a perfect low calorie and low fat summertime treat that is guaranteed to please the palette.
Ingredients:
3/4 lb. of watermelon (weight after skin & rind removed)
1/2 lb. strawberries, stem removed
1 medium orange
pinch of salt
1/2 cup water
1/4 cup brown sugar
For full recipe instructions, click below
Image Sources:
Want more from Foodista? Sign up below!