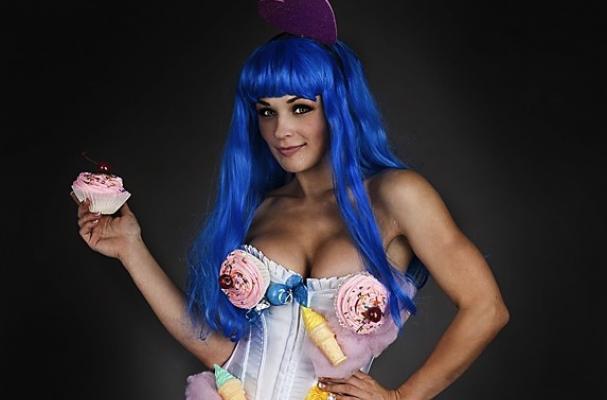 Katy Perry titillated fans with the cheeky cupcake bra and dress she donned on stage and in her "California Gurls" music video, and Etsy artisan Glamtastik has recreated the mouthwatering dress. The photo above, captured by Angela Pilat, shows the top half of the dress, which features sewn-on fake cupcakes, ice cream cones, cotton candy and super-sized candy.
Angela of Glamtastik notes that she can also make a matching cupcake headband, add extra cotton candy to the dress and sell the handheld cupcake accessory.
Image Sources:
Want more from Foodista? Sign up below!