Pozole is a stew that dates back to pre-Columbian times, made by the Aztecs. To them, the corn was sacred and prepared in a ritualistic way. Nowadays, the corn is represented in the form of hominy, or dried maize kernels that have been treated with an alkali (ionic salt). This stew is made with aromatic ingredients including poblano chilies, garlic, onion, and oregano. The recipe uses pork but this stew can be made with chicken or beef. The garnish of fresh slices of avocado is the finishing touch to a rich and flavorful meal.
Pork Pozole with Avocado, Lime, and Cilantro
Image Sources:
Categories: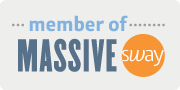 Want more from Foodista? Sign up below!