The Cuore decanter is a human heart carafe by designer Liviana Osti that will give you a new perspective on your favorite bottle of red wine. The two-chamber carafe is part of a student series at Bolzano University that explores tableware inspired by health, food and eating habits.
The Pyrex human heart carafe is meant to hold water and wine, emphasizing the importance of hydration while drinking. What do you think of the Cure decanter?
Image Sources: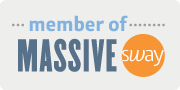 Want more from Foodista? Sign up below!