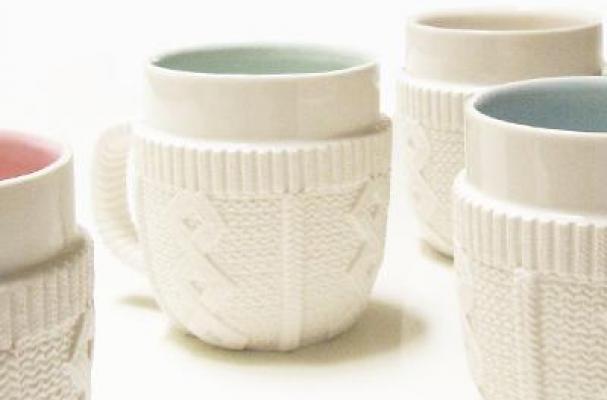 The Sweater Mug is perhaps the most comfortable-looking coffee cup I've ever seen. The porcelain mug features a built-in knit pattern to give it warmth and tactile interest.
Since the Sweater Mug doesn't actually have a knit exterior, it's safe for both the dishwasher and microwave. For another mug that invites interaction, check out the memo mug.
Image Sources:
Want more from Foodista? Sign up below!