Perfect for the coastal play kitchen, or a landlocked culinary explorer. This Lobster Crab Seafood Pattern, covers all the bases for a delicious seafood feast!
We love the attention to detail; from the melted butter to lemon slices. This set even includes the buttered baked potato. It looks good enough to eat, for sure.
The Etsy shop: GulfCoastCottage
Direct link to the seafood goodness: Lobster Crab Seafood Felt Pattern
Image Sources:
Categories: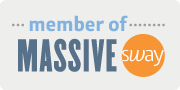 Want more from Foodista? Sign up below!