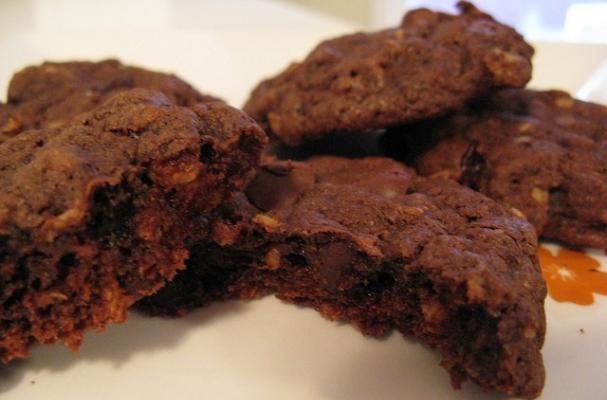 Chocolate cherry cookies are a irresistible holiday sweet.
A maraschino cherry is hidden in a dark and decadent chocolate cookie, you won't be able to just have one. The chocolate cookie is akin to a fudgy brownie. If you are not a fan of cherries, you can substitute with candied orange rind, caramel or even chocolate chips. Chocolate cherry cookie may be your new favorite Christmas treat.
Ingredients:
5 tablespoons butter, melted
7 tablespoons unsweetened cocoa
2/3 cup granulated sugar
1/3 cup packed brown sugar
1/3 cup sour cream
1 teaspoon vanilla extract
1/4 teaspoon baking soda
1/4 teaspoon salt
1 1/4 cup all-purpose flour
1 10 ounce jar of maraschino cherries, drained and patted dry
Directions:

Preheat your oven to 350 degrees.
In your mixing bowl, beat together the melted butter, cocoa, and sugars until it resembles coarse sand (you can use an electric mixer or do this by hand). Add in the sour cream and vanilla and mix until combined. Stir in the baking soda and salt. Mix in the flour. Take about one tablespoon of dough and wrap it around the cherries.
Place the balls on greased cookie sheets and bake for 10-12 minutes. Let sit on the pan for two minutes before removing to a flat surface to cool.
Image Sources: