That bright flavor we all love from a plate full of chicken fajitas can be made at home in the crock pot!
We like how simple this recipe is, and how the ingredients are easy to find at any grocery store. From the creative kitchen of Foodista contributor: Angela LeMoine, this is going to become a family favorite!
2 lbs boneless skinless chicken breasts
1 Tbsp oregano
1 Tbsp plus 2 tsp chili powder
1 Tbsp cumin
2 tsp cayenne pepper (optional)
6-7 whole garlic cloves
4 bell peppers, sliced
2 medium onions, sliced
1/3 cup vegetable or chicken broth
juice of 2 limes
Image Sources: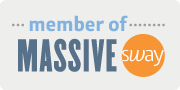 Want more from Foodista? Sign up below!