This is so mouthwatering, we think it would make a perfect late night snack - like right now! Thanks to one of our favorite contributors; Lady Catherine Gourmet, we have a new breakfast (or snack) in our recipe files. Isn't this divine?
Homemade Bacon Egg and Cheese Biscuit
Contributed to the Foodista recipe files by Lady Catherine Gourmet
Slices of crisp bacon
Slice of cheese
An egg prepared your favorite way
For the Biscuits:
2 cups of self-rising flour
1 tsp. sugar
5 tablespoons shortening (unsalted butter or margarine)
1 cup sour milk (this is achieved by adding 1 tsp. vinegar to the milk and letting it sit for a few minutes)
Click here for complete instructions
Image Sources: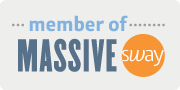 Want more from Foodista? Sign up below!