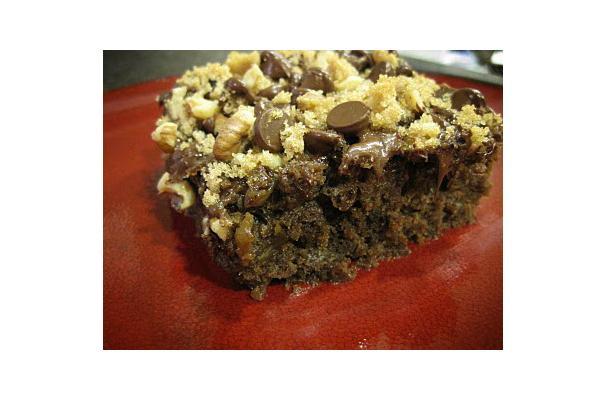 All good cooks have a few sweet recipes up their sleeve. Desserts make any meal seem extra special, and who hasn't had to whip up something to bring along to a party at the last minute?
This vegan chocolate zucchini cake is rich and satisfyingly chocolate filled, while still remain vegan. It is truly a recipe that will stand the test of time and no one will know that it is vegan unless you tell them!
1 3/4 cups Sugar
2/3 cup Unsweetened Applesauce
Image Sources:
Categories:
Want more from Foodista? Sign up below!