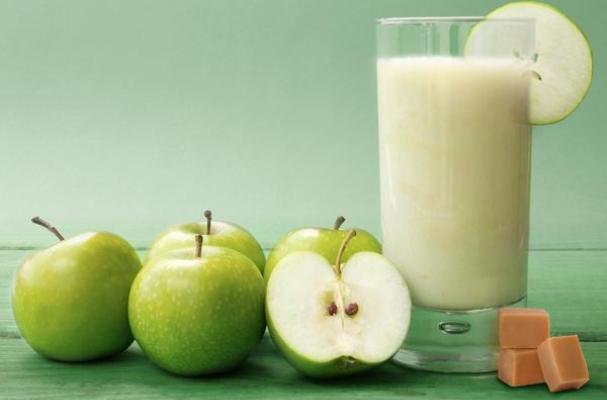 Want all the sweetness and joy of a caramel apple without the mess, sticky teeth and overstuffed feeling? This green apple milkshake recipe from
Silk
is an easy, sippable treat that's practically hands-free. The recipe recommends using soy or almond milk, but this shake would be just as satisfying with any milk you buy. There's even an option to add protein or flax for more boost, if you need it, so you might be able to call this "healthy."
Ingredients:
3/4 cup Silk Vanilla soy or almond beverage
1/4 cup apple juice
1 medium tart apple, peeled, cored and sliced
1 Tbsp caramel sauce
1 cup ice
2 Tbsp protein powder and/or 1 Tbsp ground flax, if desired
Blend all ingredients until creamy, then serve in a tall, chilled glass. This tart beverage would be great with a few pieces of caramel candy on the side, too.
Image Sources: