Embrace the cool fall weather with these Pumpkin Cream Cheese Muffins. This recipe from Baked Perfection is sure to make you feeling warm and toasty with cold-weather flavors like nutmeg and cinnamon. These muffins would make a great addition to a weekend brunch party, or as a 'just because' treat.
Pumpkin Cream Cheese Muffins
Ingredients:
- 3 cups flour
- 1 tsp cinnamon
- 1 tsp nutmeg
- 2 tbsp pumpkin pie spice
- 1 tsp salt
- 1 tsp baking soda
- 4 eggs
- 1 1/4 cups vegetable oil
- 2 cus sugar
- 2 cups pumpkin puree
- 8 oz. cream cheese
- 1 cup powdered sugar
Check out the rest of this recipe here.
Image Sources: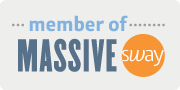 Want more from Foodista? Sign up below!