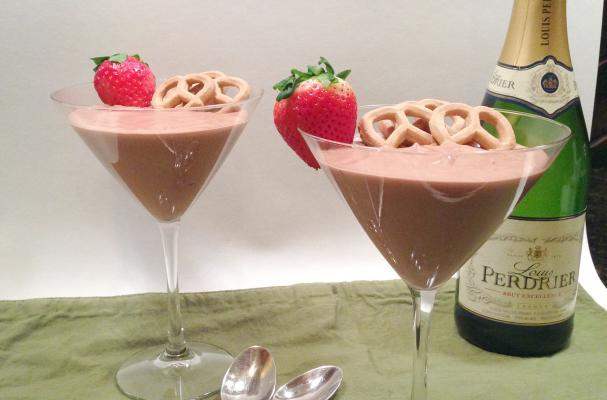 You don't have to be a chef to whip up something special for your loved one on Valentine's Day. This Nutella mousse is a quick and easy dessert that looks and tastes great. Nutella, a chocolate hazelnut spread, is folded into whipped cream and flavored with a dash of cinnamon and splash of vanilla extract. Serve this delicious dessert in martini glasses and a strawberry for garnish.
Nutella Mousse
Recipe by LeMoine Family Kitchen
1/2 cup Nutella
1 1/2 cups whipping cream
1 tsp vanilla extract
1/2 tsp cinnamon
Image Sources:
Want more from Foodista? Sign up below!