Spiced chicken breasts are a quick and easy dinner. Whole chicken breasts are rubbed with a variety of spices including cumin, chili powder and garlic powder and cooked on the grill (or grill pan). This versatile chicken dish can be paired with rice and beans or used as the base for a taco or burrito.
2 boneless, skinless chicken breasts
1 teaspoon cumin
1 teaspoon salt
1/4 teaspoon pepper
1 teaspoon chili powder
1 teaspoon garlic powder
1 teaspoon onion powder
1 teaspoon achiote (optional)
2 tablespoons olive oil
Image Sources: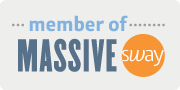 Want more from Foodista? Sign up below!